Restaurants
There are over twenty restaurants in the Poipu area from simple puka dogs and shave ice to fine dining. Of course, you can always buy some fresh opakapaka and grill on one of the many barbecues found on the Kiahuna grounds.
Here are just a few of the activities located within close proximity to the 35 acre Kiahuna Plantation
Snorkeling
One of the best little snorkeling coves around for viewing the humuhumunukunukuapua'a is right at Kiahuna. The small cove just at the east end of the Kiahuna beach is home to an abundance of reef beauties. These fish are stunning! Pick up an identification book and you'll be able to name them all. You can rent a snorkel and mask on site at the beach hut.
Kayaking
Kayaking the 17 mile Napali Coast is rated America's #2 adventure trek by National Geographic Adventure magazine. It's certainly one of the most beautiful places... Paddling the Napali Coast.
Walking
There are several good walks right from Kiahuna Plantation. You can also take a short drive, only minutes, and explore an undeveloped secluded beach area near Kiahuna Plantation.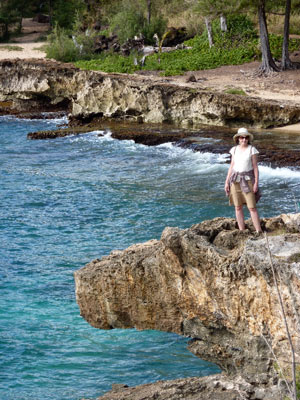 Golf
Designed by world famous architect Robert Trent Jones, Jr., the 18 hole Kiahuna Golf Club is unique, as it has been sited near an ancient Hawaiian village. Many of these remnants are incorporated into the design of the course, giving a sense of Kauai's history in this lush setting. The recent rennovation of this course has been generating loads of positive comments. There is a golf shop and restaurant, Joe's on the Green, which serves breakfast and lunch daily and dinner on Wednesday and Thursday evenings. Learn more about the golf courses of Kauai.
Tennis
Guests at Kiahuna Plantation have free access to the tennis courts at the Kiahuna Swim and Tennis Club, just a short walk across Poipu Road. The renovations have made this spot better than ever. There are 10 courts, a pro shop, a pool, and restaurant (Casa Blanca) with seating inside and an outside bar. Call 808 742-9533 to make court reservations or get in a round robin.
Swimming
The pool at the Kiahuna Swim and Tennis Club is a knock out! This new pool has an irregular shape with a beach at one end, a jacuzzi, and a water slide. With the restaurant, Casa Blanca, right there, it is quick and convenient to grab a little pasta salad, a sandwich, or a refreshing mai tai.
For those who love the beach, Kiahuna Plantation's beach has the best swimming in Poipu. With complimentary beach towels and lounge chairs right there at the beach hut, you have your choice of sunning on the sand or finding a spot of shade under a palm tree up on the lawn. The beach hut also offers rentals for those wanting to boogie board or skin dive. If you have the itch to learn to surf, you can sign up for lessons there, too. Three fresh water rinse showers are located along the beach to wash the salt off after a dip in the ocean.
Shopping
The town of Koloa harbors a bounty of shops including a Japanese grocery, The Big Save, fresh fish market, inexpensive gifts, fine crafts, gourmet ice cream, and the U.S. Post Office, but be sure to check out the weekly Farmer's Market for those wonderful apple bananas, papayas, cut flowers, and other island produce you won't be able to find at the Big Save. If you are looking for coral necklaces, pearls, and island jewelry, check out the vendors at Spouting Horn, just a mile or so up Lawai Road.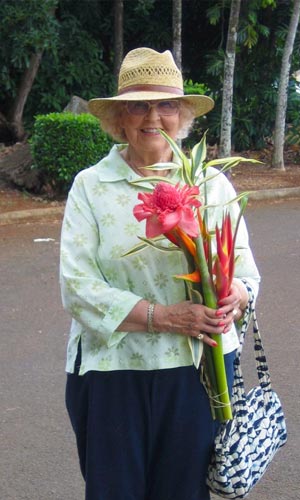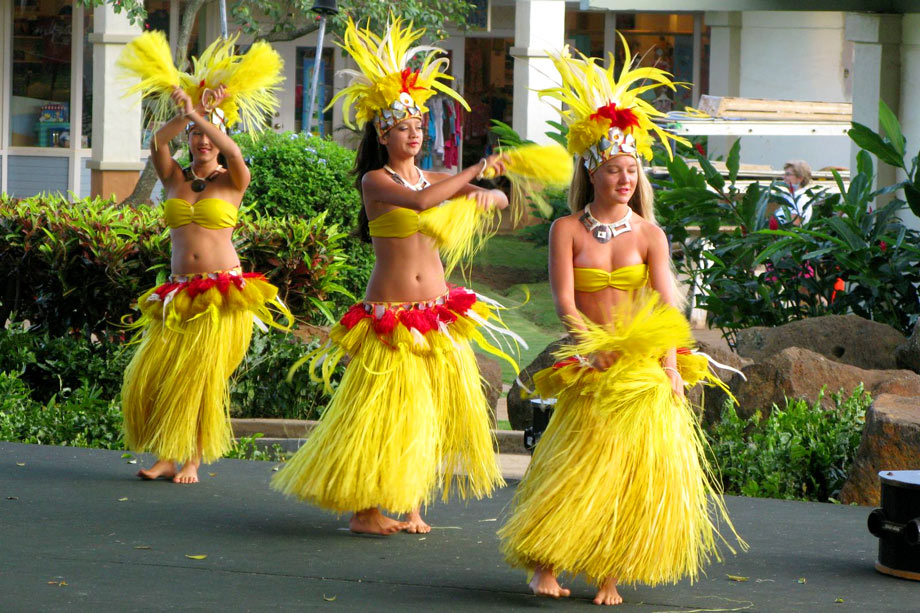 Of course Poipu Shopping Village is right across the street, offering art galleries, gift shops, activities information, and restaurants as well as The Whaler's Market for sundries. Many evenings, under a gigantic ficus tree, hula dancing is featured by local girls, but don't sit in the front row unless you know how to move your hips!
Other Activities
So much more to do: hiking, kayaking, scuba diving, surfing, bicycle riding, sailing, sight seeing and helicopter rides round out the list of things to do on Hawaii's most beautiful island.
© 1998-2023 KiahunaCondos.com - Celebrating our 25th year on the internet - Web Design by Website Sedona