The Poipu Beach region is one of six different climate areas on the island of Kauai. The area around Poipu has a dry tropical climate. The north side of the island is a real contrast, which receives 2-3 times the rain. The weather is generally in the sixties to seventies at night and eighties during the day. This varies depending on what time of year you visit Poipu. The condominiums located on the South Shore are limited in numbers.
In 2004, Poipu Beach was chosen as the best beach in the United States. Published in the renowned "Americas Best Beaches", compiled by Stephen Leatherman, our nation's premier beach expert.
Find the current conditions and upcoming forecasts for the Poipu region of Kauai.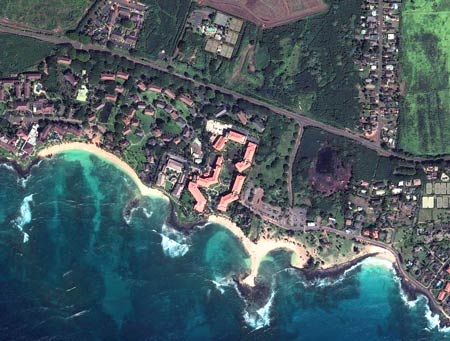 © 1998-2023 KiahunaCondos.com - Celebrating our 25th year on the internet - Web Design by Website Sedona