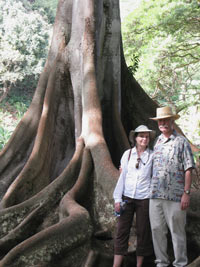 Rent directly from an owner.
No booking fees.
24 hr. on-site manager, with cleaning staff, maintenance and security.
Preferred locations, excellent rates.
We greatly appreciate our many returning guests who have enjoyed our units over the past 21 years. Much has changed since 1998, but what hasn't changed is the personal connection we enjoy with our guests. We strive to make every vacation thoroughly enjoyable, and appreciate the opportunity to make your trip to paradise one that you will want to repeat many times into the future.
Please contact us for availability and rates.
Phone Gordon or Barbara at:
925-266-1230 8am - 8pm P.S.T.
or send e-mail to [email protected]
Response time: Average within 2 hours
Response rate: 100%

Here's the information we'll need to process your request.
Name
Phone (optional)
Requested rental dates
Are your dates flexible
1 or 2 bedroom condo
Additional details (optional)
Hawaii Tax #'s (GE-161-860-4032-01 & TA-161-860-4032-01)
Our on-site manager is Castle Resorts and Hotels: 808 742-2200.
Need a rental car while in Paradise?
We have found the best deals for Kauai car rental through AlohaRents.com. It's reliable, easy to book, and no money upfront. more
© 1998-2023 KiahunaCondos.com - Celebrating our 25th year on the internet - Web Design by Website Sedona